Woman's Love Handles Stopped Bullet, Saved Her Life
ATLANTIC CITY, N.J. - A Florida woman said her love handles saved her life when she was shot entering an Atlantic City bar. Samantha Lynn Frazier said she heard two pops when she walked into Herman's Place early Saturday. The 35-year-old then felt pain and saw blood on her hand after she grabbed her left side. Atlantic City police said Frazier was an innocent bystander.
:::
Student Suspended for Bashing a Teacher on Facebook
A Chicago-land high school student is considering legal action against his school after he was suspended for something he created on Facebook. He called his teacher inappropriate words, and got hundreds of students to "fan" this page for hating on a certain teacher. "School's superintendent says the Facebook posting disrupted the school day, and that's why the student was suspended. But legal experts say the real disruption came from how the school reacted, resulting in the media spotlight and bringing even more unwanted attention to the school."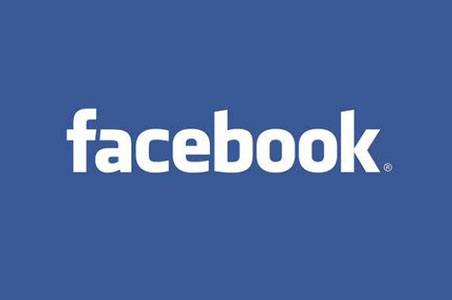 :::
Audrina's stalker is Back...
Zachary Loring has a 3 year restraining order from Audrina. He still went to her house this week and knocked on her door and tried to find her. His bail is $150,000 after being arrested. What is wrong with this guy, its just Audrina!
:::
How safe is Food from the Mall?
According to Inside Edition, not safe at all. All of the food courts in malls they researched found out to have all types of bacteria growing on the trays. The bacteria growing ranged from strep throat to actual shit. So next time your food falls off your plate and onto the tray, DON'T EAT IT! Plus it will help you with your diet! Also, the temperatures of food were kept dangerously low, which could cause you to get sick.
:::
How tall was Jesus?
His height is estimated between 5 ft. 9 in. to 5 ft. 11 in., and his weight at 165-180 lb. (Vatican)
He was said to be a tall man for being alive so many years ago. His skeletal system was recored to be 5'2", but because of so many years there was bone shrinkage. Also, Jesus' soul rose to heaven NOT his Skeletal System. This is how this research was possible.
:::
Jersey Shore's Snooki & JWoww Are Not Italian
J-Woww says she's Spanish and Irish, while Snooki, 21, is Chilean.(US Weekly) I knew something was up! Also, some of the other cast-mates just look TOO dark to be Italian. I am thinking some Latin Blood is in them! This whole Italian ~ Jersey Shore thing is phony. At least cast FULL blooded Italian-Americans if you want to portray that Guido/Guidette stereotype!
:::
Yoshi from Mario is really a Woman!
Only females can lay eggs and she has alot of them! Whether Yoshi is throwing them at her enemies or eating them, she is one fertile Bitch! Not to mention Yoshi is a Female name in Japan.
:::
The secrets of Twitter
Celebrities and popular reality stars are getting $10,000 when they mention a specific product in their tweets on Twitter.
:::
Jersey Shore - > Miami Beach
Snooki and The Gang is going South for Season 2! The cast of MTV's Jersey Shore is ditching the Garden State and heading for the sandy surf of Miami Beach, Florida.
:::
Do you miss President Bush?
It's only been a year since a helicopter flew him out of the capital right after the inauguration of President Barack Obama. But some Americans will be pleased to know that George W. Bush is out there, watching over them after all. From a billboard, high above Interstate Highway 35 near Wyoming, Minn., to be exact. And he wants to know if you miss him. (AOL News)
:::
Joe Hollywood Facts
Place of birth: Los Angeles, CA
Birthday: 9/8/1989
Hair: Brown
Eyes:Brown
:::
The best Super Bowl Commercial of 2010
:::
New Ketchup Packet Allows for Dunking or Squeezing
No more mess!! Thank you!! This is the best day of my life!!
:::
Big Coke / Little Coke Scandal
Coca Cola has come up with a great way to make more money: Give you less Coke for more money and get you to think it's doing you a favor.

Coca Cola is branding the 7.5-ounce cans as "90-calorie portion-control mini-cans." That translates into they want you to keep drinking Coke, which you might not do if you were concerned about all 140 calories of sugar in the 12-ounce cans.
The shrunken cans and found the 8-packs selling for $3.99. That compares to 12-packs selling in the same stores for $4-$6. The per ounce price consumers are paying for the mini cans ranges from 50% more to more than double the cost for Coke in regular-sized cans. -Wallet Pop
:::