The difference between Club Soda and Tonic Water
When you are at the bar you should choose Tonic Water over Club Soda! For people that like that similar distinct taste there is a difference in ingredients. Club Soda's main ingredient is Salt (which is bad for Blood Pressure and Water retention.) On the other hand, Tonic Water is made with Quinine which has medical benefits. Quinine is used to treat leg cramps and arthritis with an anti-inflammatory component.
So the choice is simple, pick Tonic Water! Plus it glows under UV lights!
:::
Lindsay Lohan gets DENIED
She was denied to the Victoria's Secret party. The staff of the party claims "As soon as she strolled up to the door, the rope was quickly pulled in front of her. She tried to pass the big bodyguard but he blocked her way. The security guys weren't having it and escorted her to the exit."
:::
The Hills gets Canceled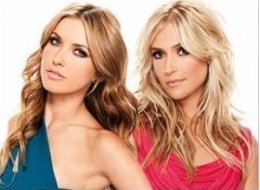 Fans of The Hills, you might want to get the DVR ready: Season 6 will be the last for the reality show.
After years of shopping, hook-ups and catfights, Kristin Cavallari, Audrina Patridge, Brody Jenner, Heidi Montag, Spencer Pratt and their costars on MTV's popular show will be going their separate ways, a source confirms to PEOPLE Magazine.
:::
Obamas raising the price of tanning!
The latest law to help pay for health care reform will hit tanning salons – or, more accurately, those who bronze themselves indoors rather than under the sun.
In the final version of the Senate health care bill released on Saturday, patrons of tanning salons will be hit with a 10 percent tax on services, raising $2.7 billion over 10 years to help pay for health care reform.
(Source: Las Vegas Sun)
:::
10 Things Every American Should Know About Health Care Reform
1. Once reform is fully implemented, over 95% of Americans will have health insurance coverage, including 32 million who are currently uninsured.
2. Health insurance companies will no longer be allowed to deny people coverage because of preexisting conditions—or to drop coverage when people become sick.
3. Just like members of Congress, individuals and small businesses who can't afford to purchase insurance on their own will be able to pool together and choose from a variety of competing plans with lower premiums.
4. Reform will cut the federal budget deficit by $138 billion over the next ten years, and a whopping $1.2 trillion in the following ten years.
5. Health care will be more affordable for families and small businesses thanks to new tax credits, subsidies, and other assistance—paid for largely by taxing insurance companies, drug companies, and the very wealthiest Americans.
6. Seniors on Medicare will pay less for their prescription drugs because the legislation closes the "donut hole" gap in existing coverage.
7. By reducing health care costs for employers, reform will create or save more than 2.5 million jobs over the next decade.
8. Medicaid will be expanded to offer health insurance coverage to an additional 16 million low-income people.
9. Instead of losing coverage after they leave home or graduate from college, young adults will be able to remain on their families' insurance plans until age 26.
10. Community health centers would receive an additional $11 billion, doubling the number of patients who can be treated regardless of their insurance or ability to pay.
:::
Lady Gaga is being sued for 30 Million
A lawyer for Lady Gaga has responded to a suit filed by her former boyfriend and collaborator, Rob Fusari, who accused her of not giving him his full share of her profit. Why though? because he is "responsible" for Lady Gaga's fame. He got her gigs all through America when she was a nobody! He does have a point though!
:::
Lady Gaga - Telephone music video is ludacris!
The Lady Gaga music video for Telephone makes no sense! It should be set in a party/club and Not in a jail/restaurant. It just doesn't fit the theme which is about a party girl that cannot answer her "telephone" because she is in a club/party.
:::
Sandra Bullock: Oscar-winning actress to her cheating Husband
Sandra Bullock was apparently blindsided by reports that her husband -- James -- has allegedly been cheating on her, however she didn't wait too long to take action. James has just admitted to infidelity with a woman that is COVERED in tattoos.
:::
Spencer gets kicked off The Hills
Sources say: "He is leaving The Hills for 6 weeks because he was asked to. He got so crazy that he screamed at [her], 'I should kill you for even asking me to do that!'"
He is currently seeking treatment for anger management ONLY so he can return to the show because that was the deal!
:::
Scary Spice is Scary
Nice hair Momma!
:::
Joe Jonas and Demi are Official!
Officially dating! Its about time, yet I think I am going to be sick.
:::
Hulk Hogan wins his retirement match
Not only did he kick some ass tonight, his daughter Brooke joined in the action. She got a couple hits on Hulk's opponent!
:::
Ben Stiller as Avatar at the Oscars
One word: Creepy.
:::
Kevin Jonas gets kicked off his OWN show by Justin Bieber
Disney Channel thinks Justin Bieber will do a much better job on the show Jonas, than a real Jonas! Wow! Kevin spoke to E Online! and said he doesn't care and now he has more time to FUCK Danielle Jonas (his newlywed wife)

:::
Real Housewives' Star Now A Lesbian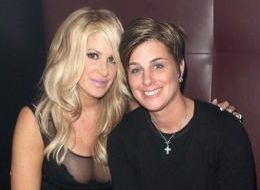 Us Weekly reports the divorced mom-of-two is gay and that she and Tracy Young stepped out together Saturday night in Miami and reportedly told some other party-goer "We're really happy!"
A source tells Us, "Tracy broke up with her longtime girlfriend to be with Kim. Since they've been together, Tracy lost a lot of weight and got really skinny for Kim. They seem to be beyond happy with each other."
I've met Kim several months ago, she is a really sweet woman! I hope this Lesbian relationship last!
:::
Zac Efron's house floods
During the LA rain this weekend, Zac's in-ground pool over-flooded from the rain. His house was damaged, and is bed was afloat! Good thing he has house insurance!
:::